FIELDING ROAD — MEDICINE CABINETS
We've done a fair few medicine cabinets at this point. This is our latest with custom designed glass shelving brackets allowing easy shelf adjustments all painted to match surround.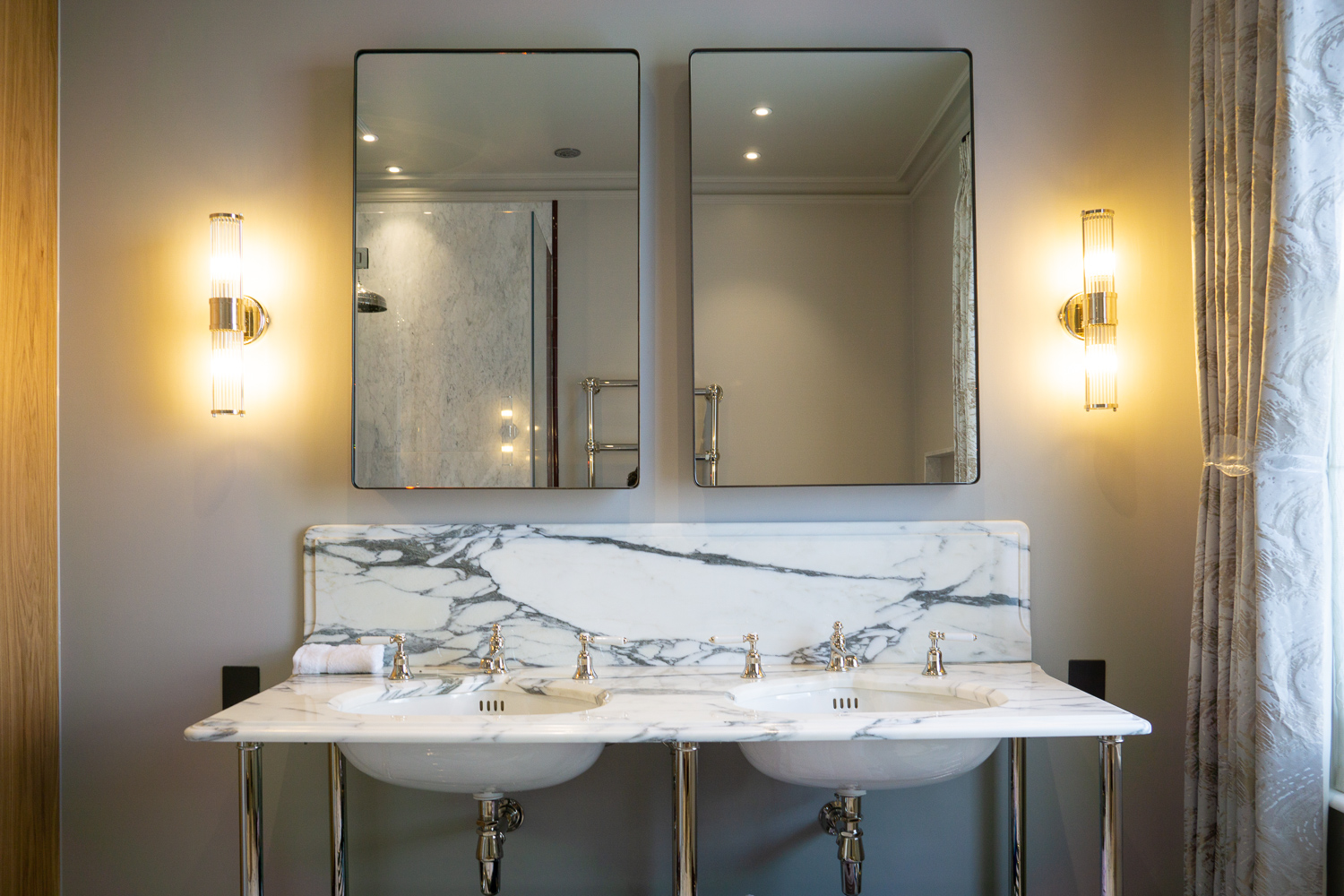 MIRRORED MEDICINE CABINETS
Radius surrounds with radius mirror.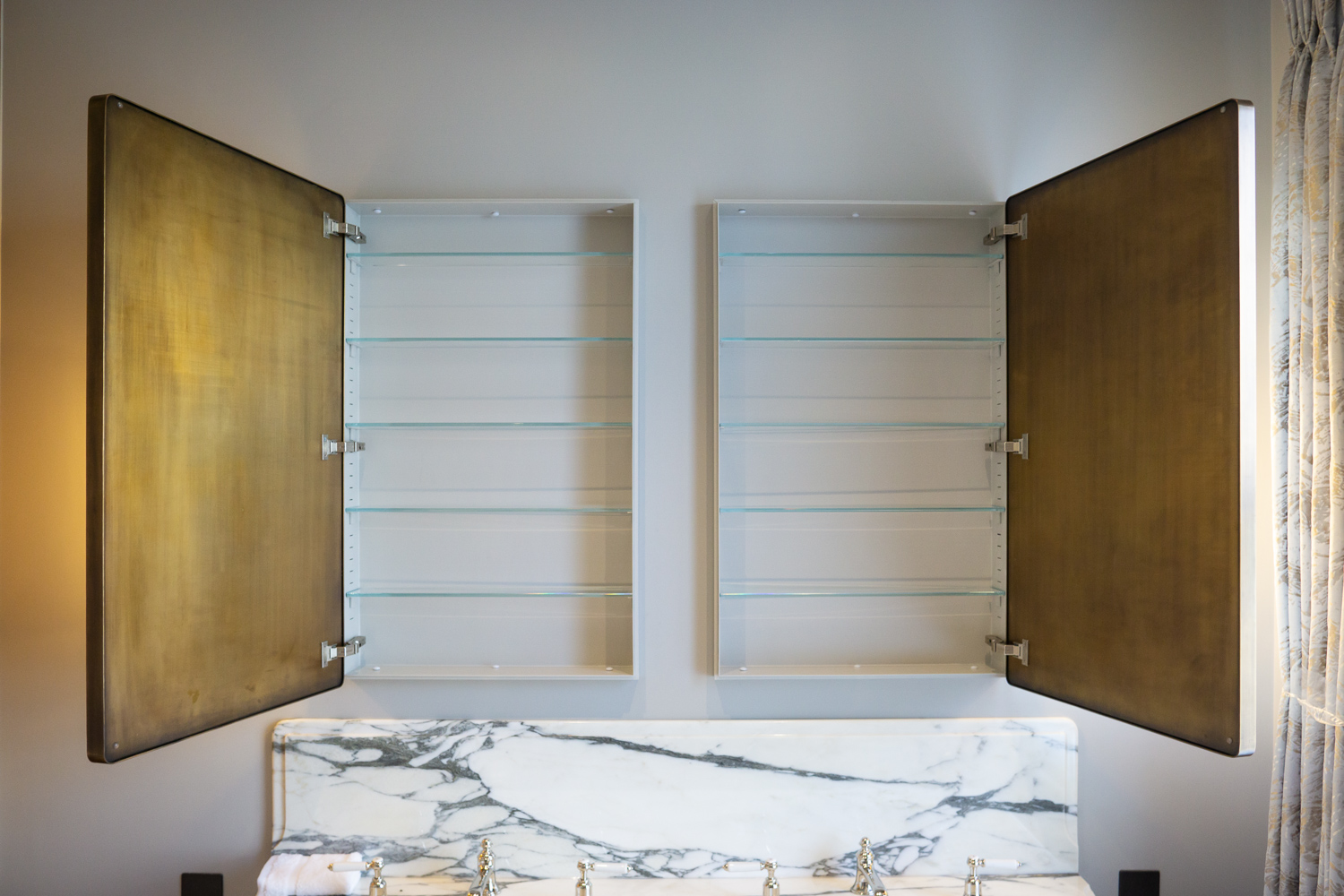 MEDICINE CABINETS
Opened to show antique brass internals. Everything here is bespoke except for the hinges.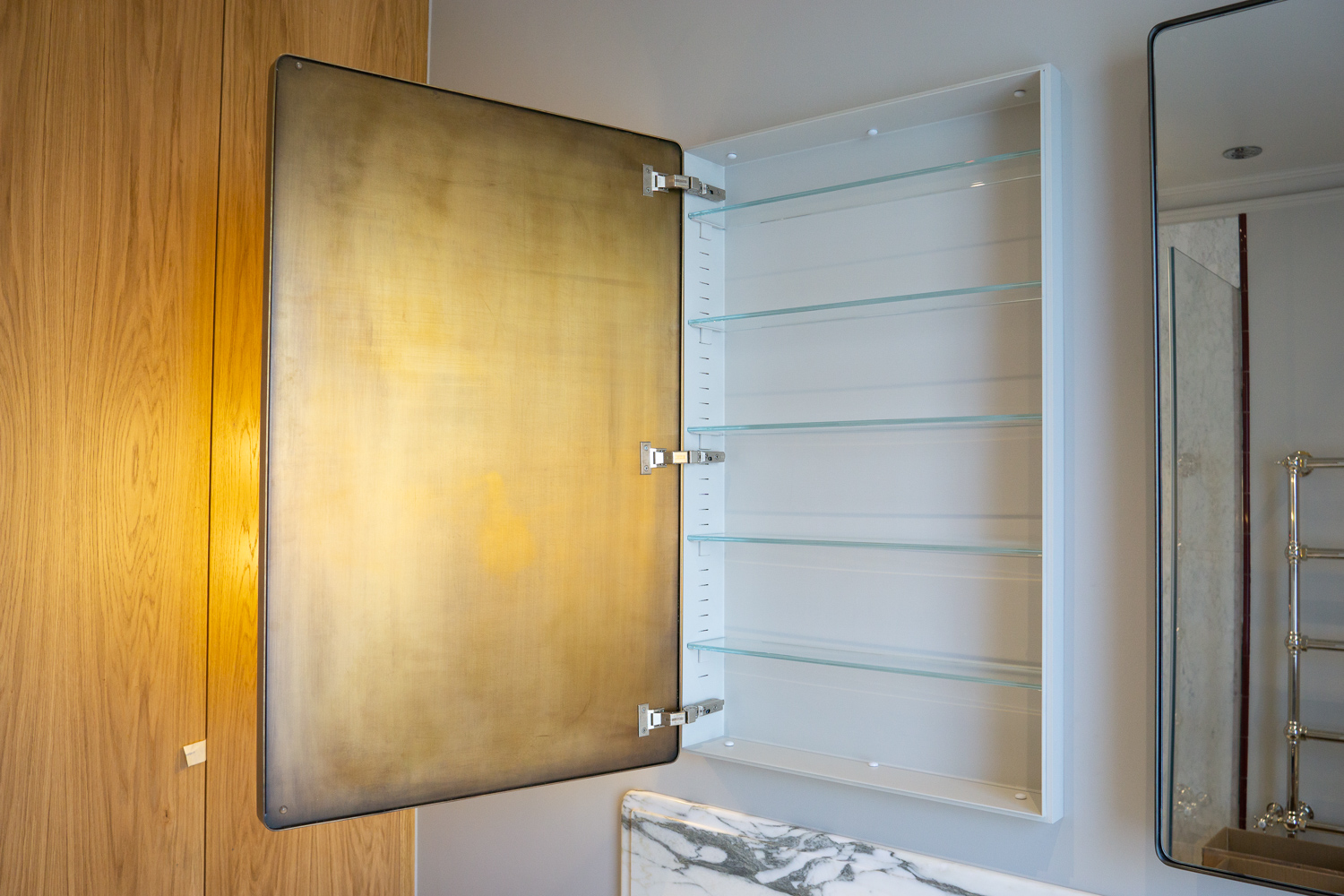 MEDICINE CABINET INTERNAL
Antique brass door reverse. All steel internals. Bespoke brackets with bespoke metal frame for adjustment.