FIELDING ROAD — BRASS WALK-IN WARDROBE SET
We fitted nearly 6m of Wardrobe space into this room. All hand patinated solid brass with linen wallpaper inlays and oiled oak interiors. Massive sliding doors required utmost care in alignment and fitting. Integrated lighting and custom drawers throughout. We also made the large full body mirror and shoe rack.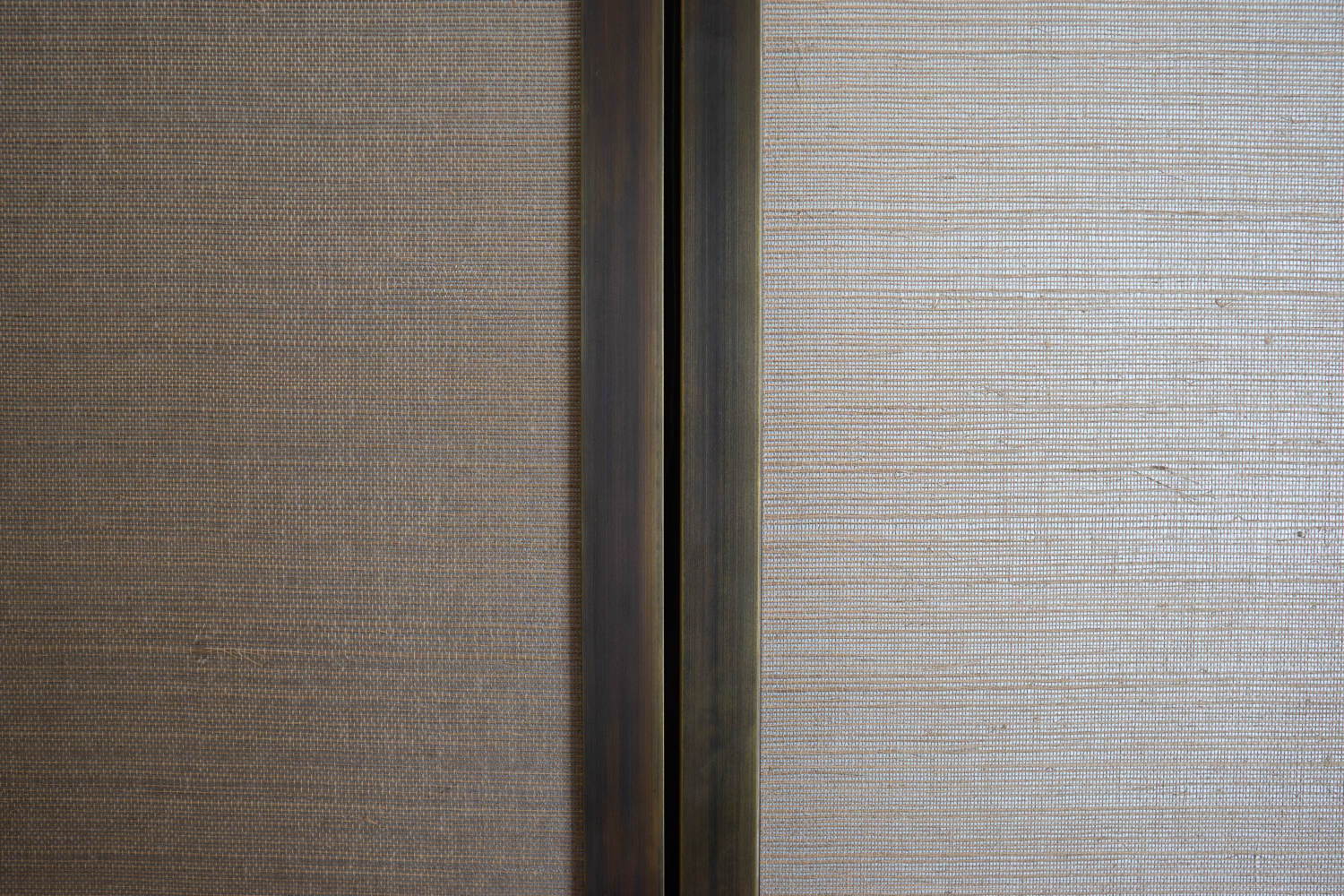 WARDROBE DOORS
Hand patinated antique Brass, Philip Jeffries Linen Wallpaper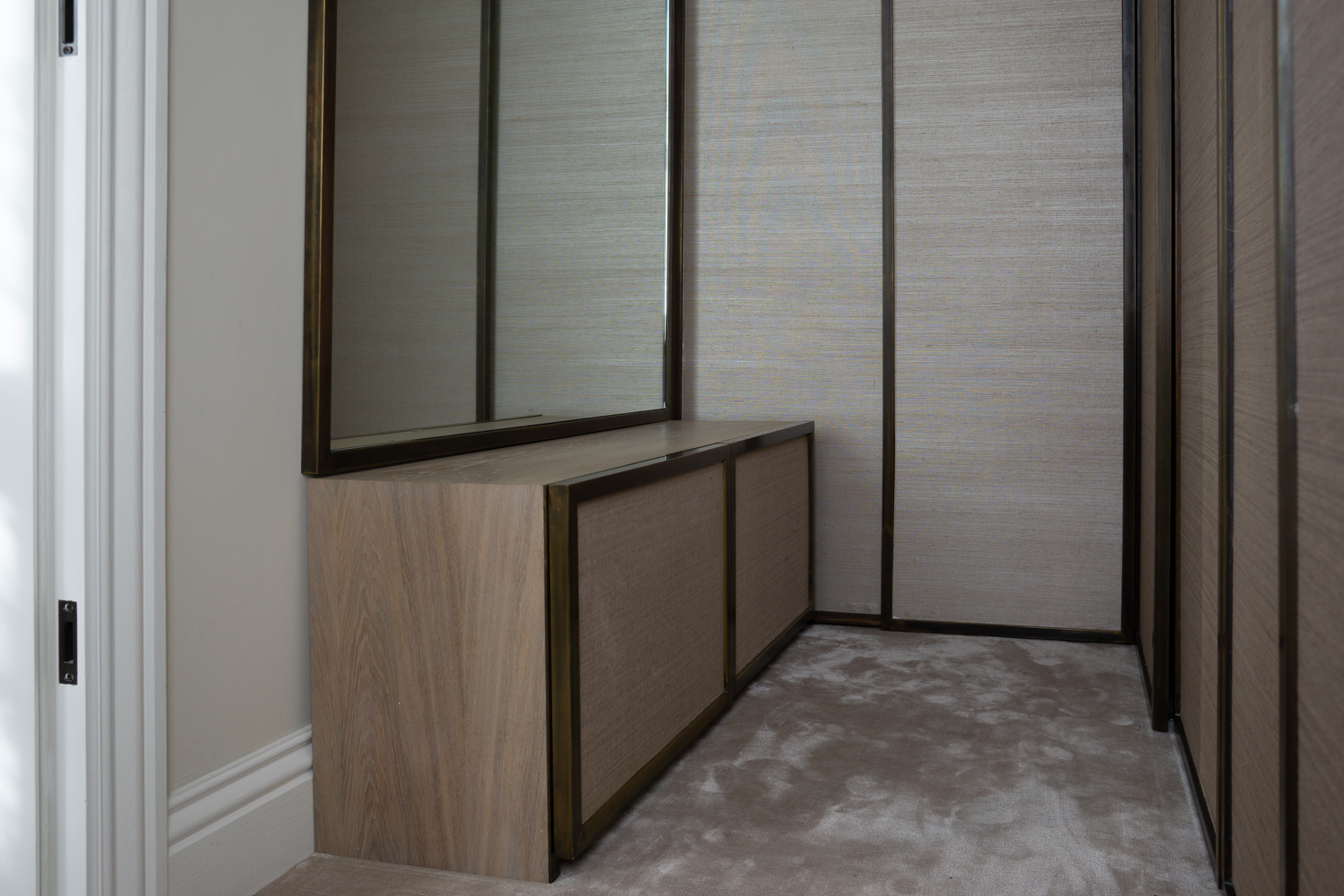 SHOE STORAGE & MIRROR
Bespoke antique Brass mirror with hanging rail. Side view of wardrobe doors.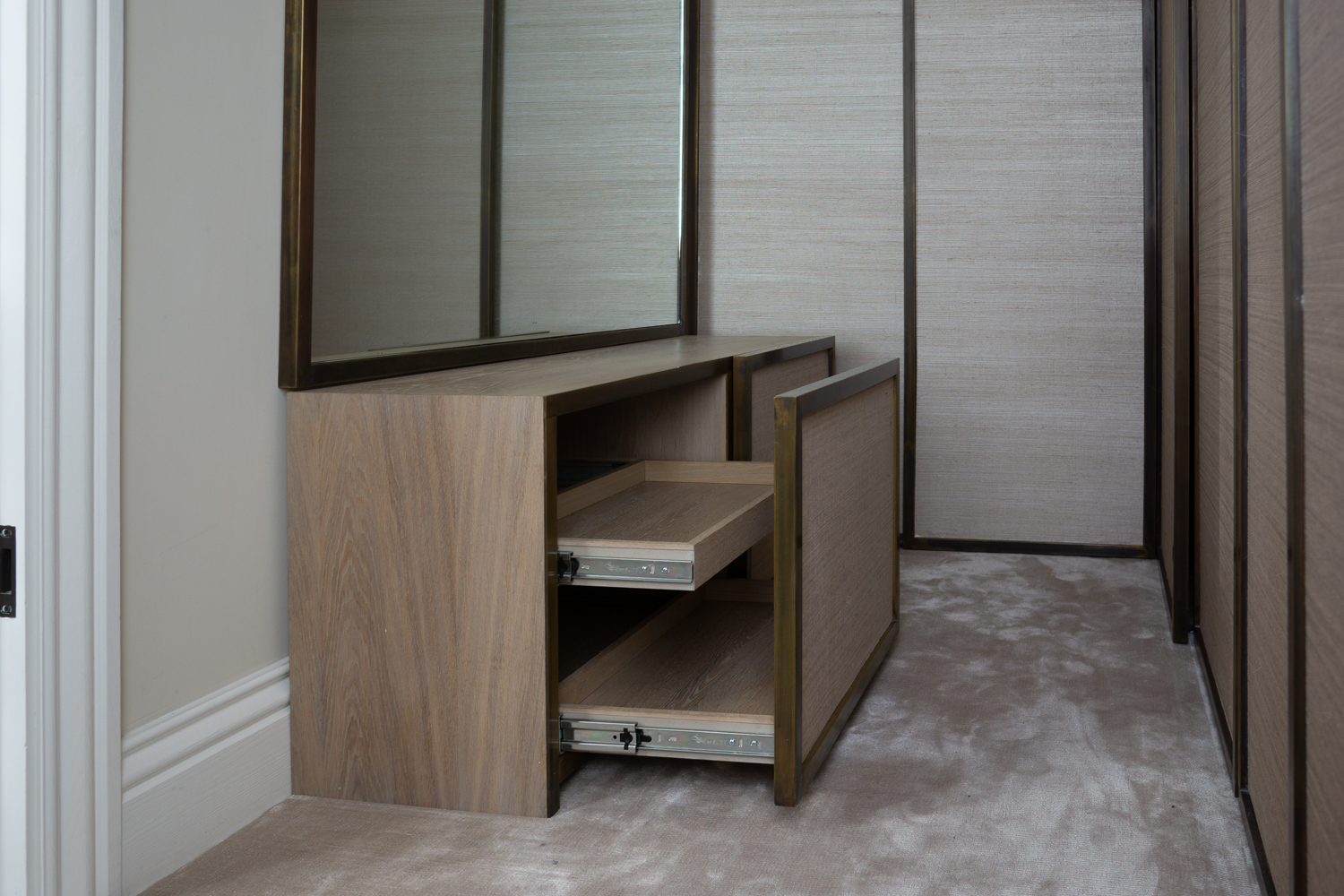 SHOE STORAGE
Two internal drawers per side for shoes. Custom oiled oak.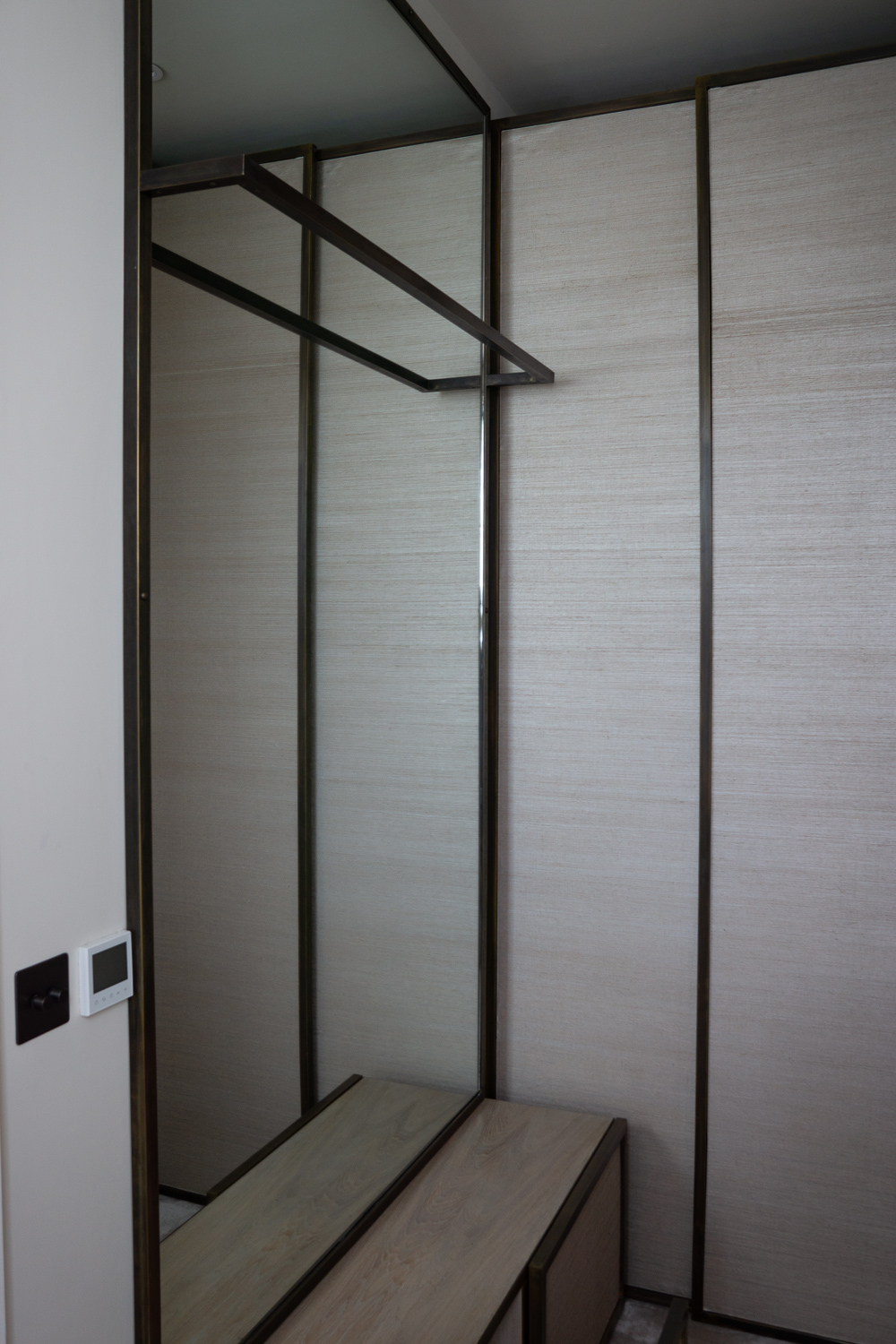 ANTIQUE BRASS MIRROR
All bespoke.
MAIN WARDROBE
Brass faced oak timber all hand patinated. Integrated motion sensing lighting.